Language
Basen stelażowy ogrodowy prostokątny 488 x 244cm - zestaw pompa drabinka INTEX 26792 INTEX
Shipping within

24 hours

Shipping price

89

The Availability Of

Średnia dostępność

24

opak

The Weight Of The

90 kg
| | |
| --- | --- |
| The bar code | |
| EAN | 6941057414485 |
Zamówienie telefoniczne: 888333548
Description

Reviews & ratings (0)

Ask a question
BASEN OGRODOWY INTEX + POMPA
Basen dla całej rodziny - 488x244 cm
Akcesoria w zestawie: pompa, drabinka, pokrywa, mata pod basen
Stelażowa konstrukcja - bezpieczeństwo i stabilność
Trójwarstwowy PVC wraz z wzmocnieniem z siatki nylonowej
Pojemność: 10874L
Szybki czas montażu - ok 60min
Wysokość: 107 cm
Zawór do łatwego i szybkiego spuszczania wody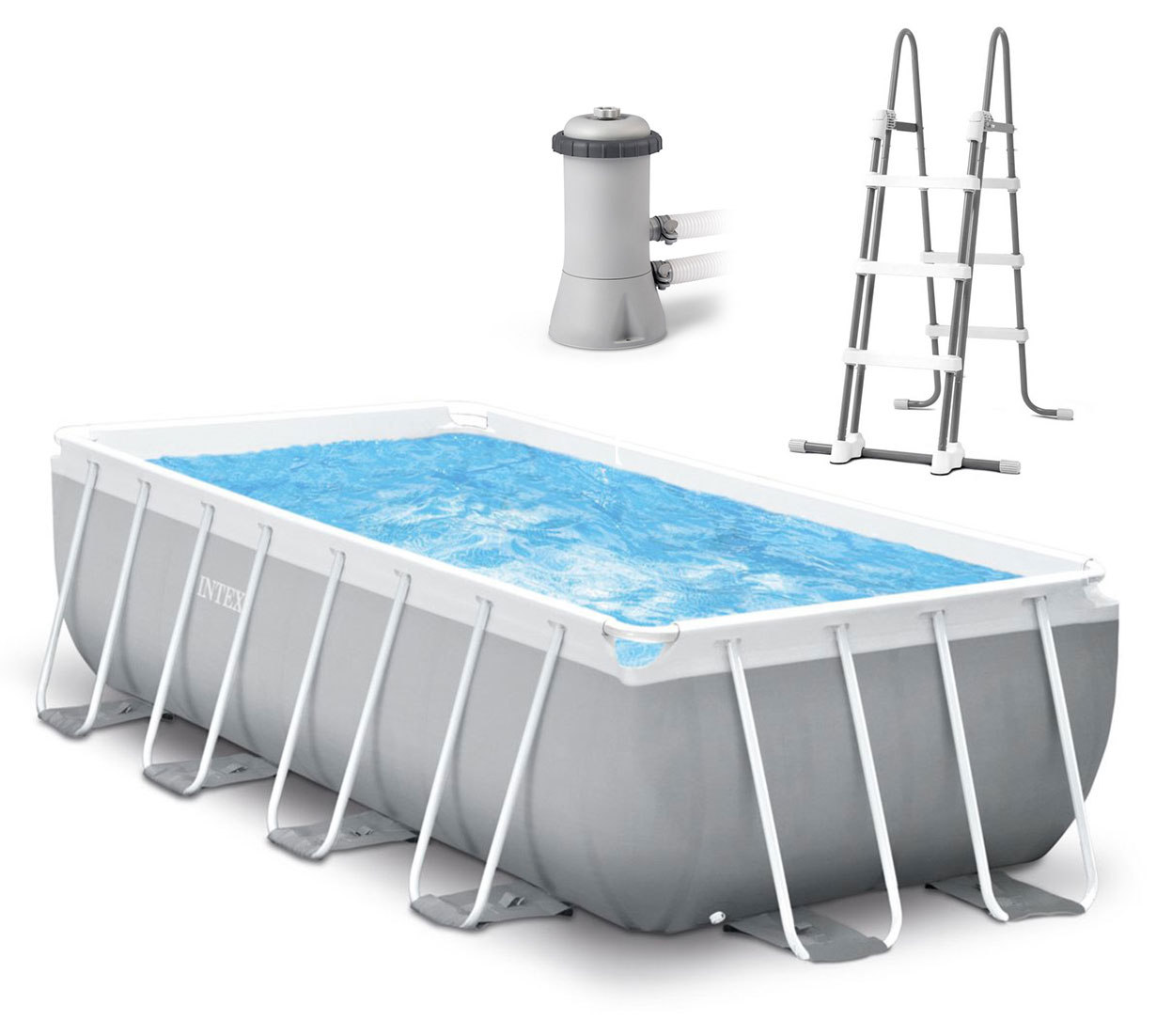 BASEN DLA CAŁEJ RODZINY
W gorące letnie dni możliwość schłodzenia się w wodzie jest błogosławieństwem dla każdego. Własny basen w ogrodzie to radość dla każdego z domowników.
Dla dzieci jest to okazja do nauki pływania i wodnych zabaw, a dla dorosłych miejsce relaksu i ochłody.
Rozstaw basen INTEX w swoim ogródku, w którym spędzisz wiele godzin podczas upalnego lata.
Pamiętaj, że basen musi być rozstawiony na równym podłożu! :)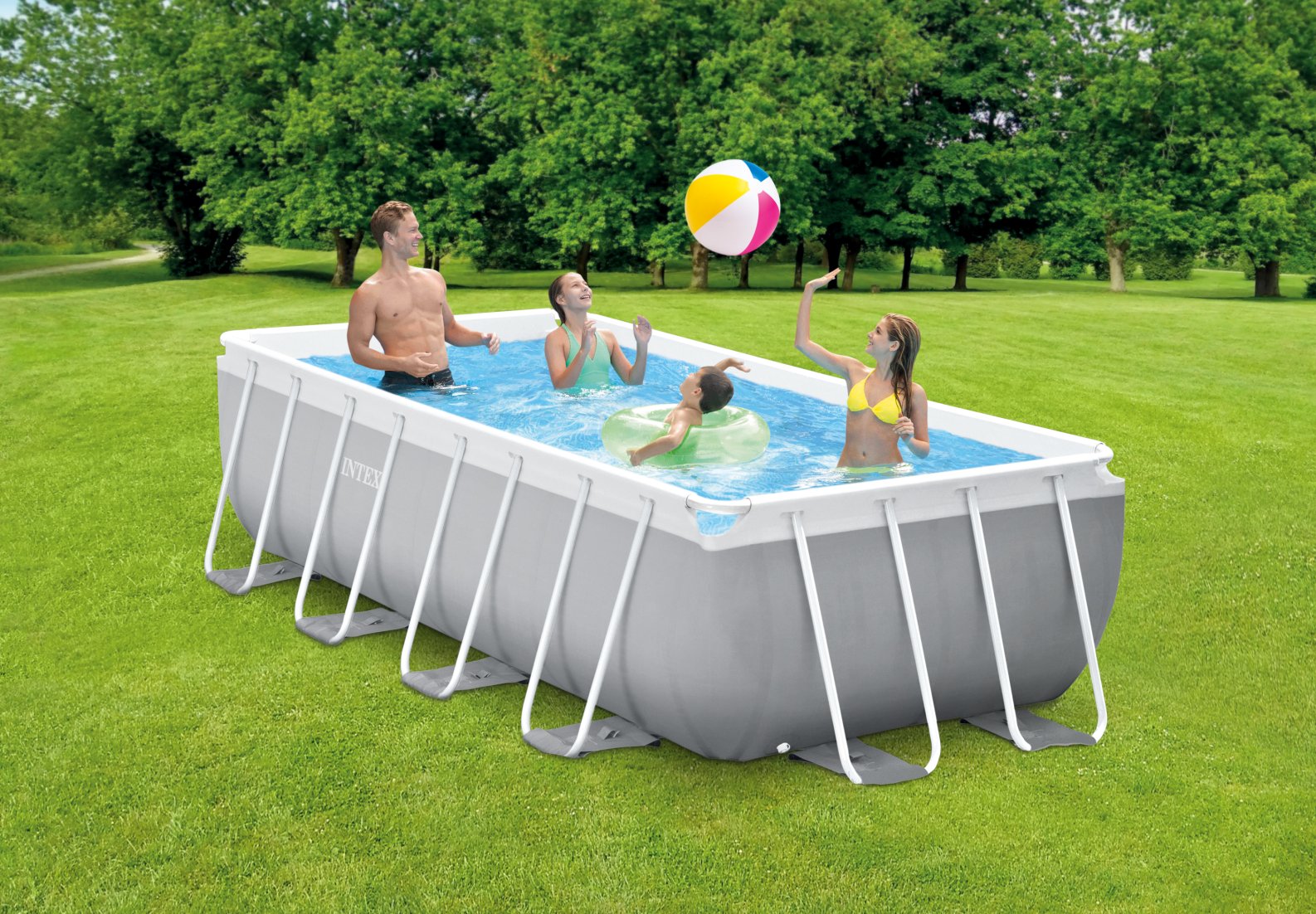 TRÓJWARSTWOWY MATERIAŁ PCV
Środkowa warstwa materiału wypełniona jest siatką nylonową, która wzmacnia konstrukcje i zapewnia trwałość na wiele lat. Kolejne warstwy odpowiedzialne są za odporność na przebicia, oraz na warunki atmosferyczne.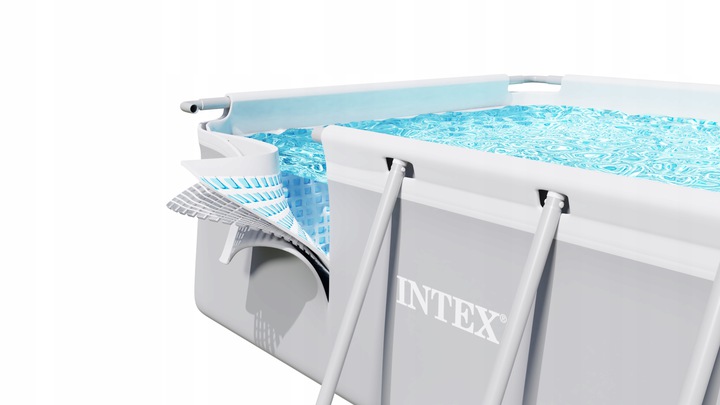 WYTRZYMAŁY STELAŻ
Stelaż basenu jest odporny na korozję i ma za zadanie podtrzymać basen w pionie. To dzięki niemu woda w basenie osiąga odpowiednią wysokość, dzięki której dzieci mają możliwość nauki pływania.
POMPA W ZESTAWIE
W zestawie z basenem otrzymujesz pompę wraz ze wszystkimi potrzebnymi akcesoriami. Działanie pompy pozwoli na utrzymanie wody w czystości a także zadba o jej odpowiednie napowietrzenie.
Pompa zasilana jest prądem 220 - 240V, a jej wydajność to 3785 L/h. Do pompy dołączony jest również filtr typu A, który doskonale zbiera wszystkie nieczystości.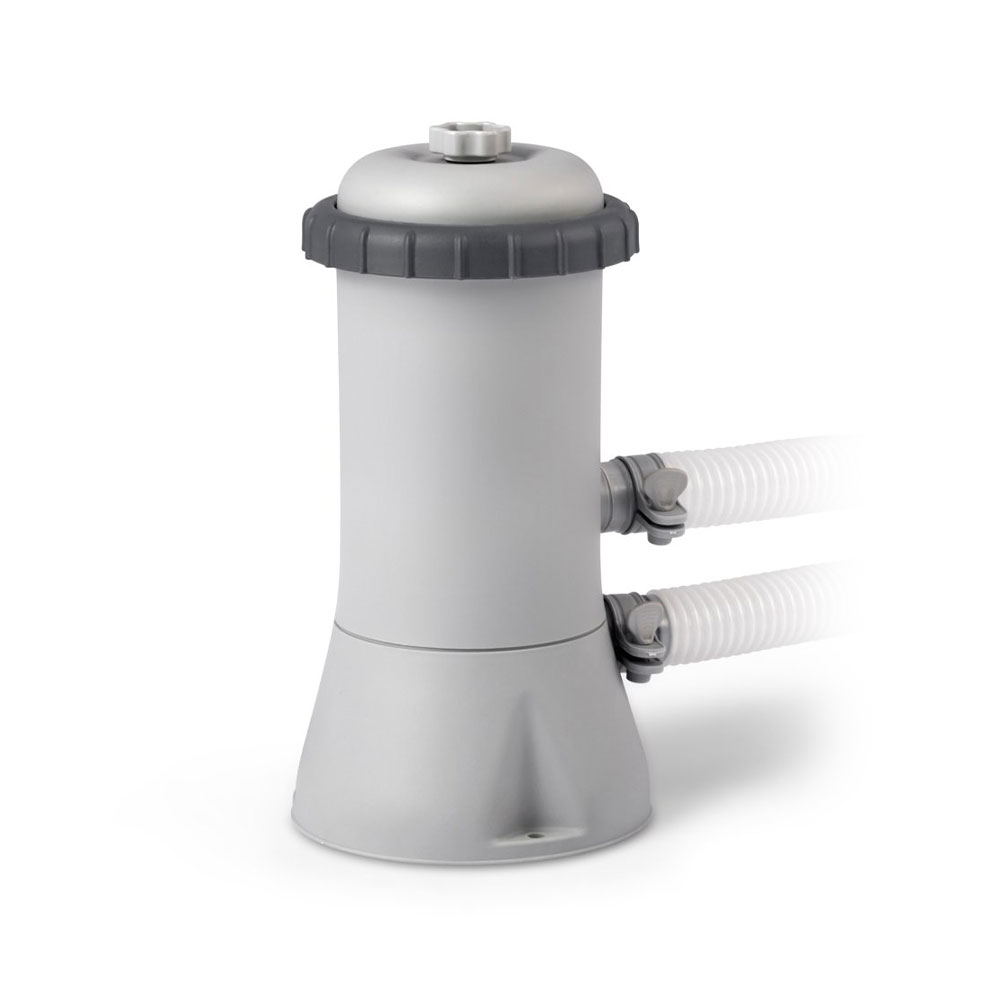 PODKŁAD POD BASEN
Uniwersalna mata pod basen, doskonale chroni basen przed uszkodzeniem i daje komfort wchodzenia do basenu. Pełni też funkcję ochronną przed uciekaniem temperatury z basenu co umili wodne zabawy w gronie rodzinnym.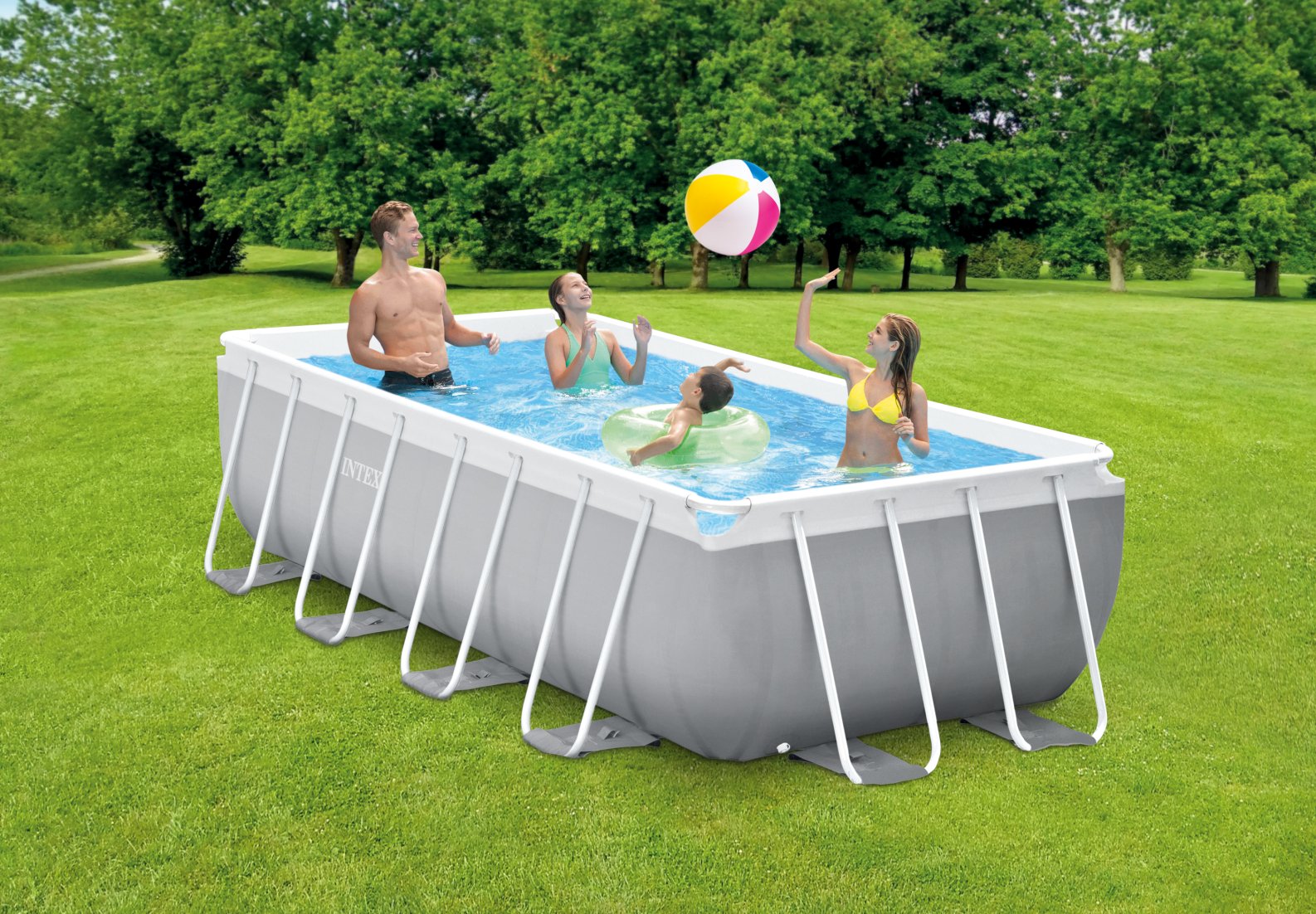 BEZPIECZNA DRABINKA
Odłączane stopnie uniemożliwiają wejście dzieciom bez opieki
Wysokość idealnie dobrana do wielkości basenu
Wzmocniony metalowy stelaż odporny na korozje
Antypoślizgowe stopnie
Wygodne poręcze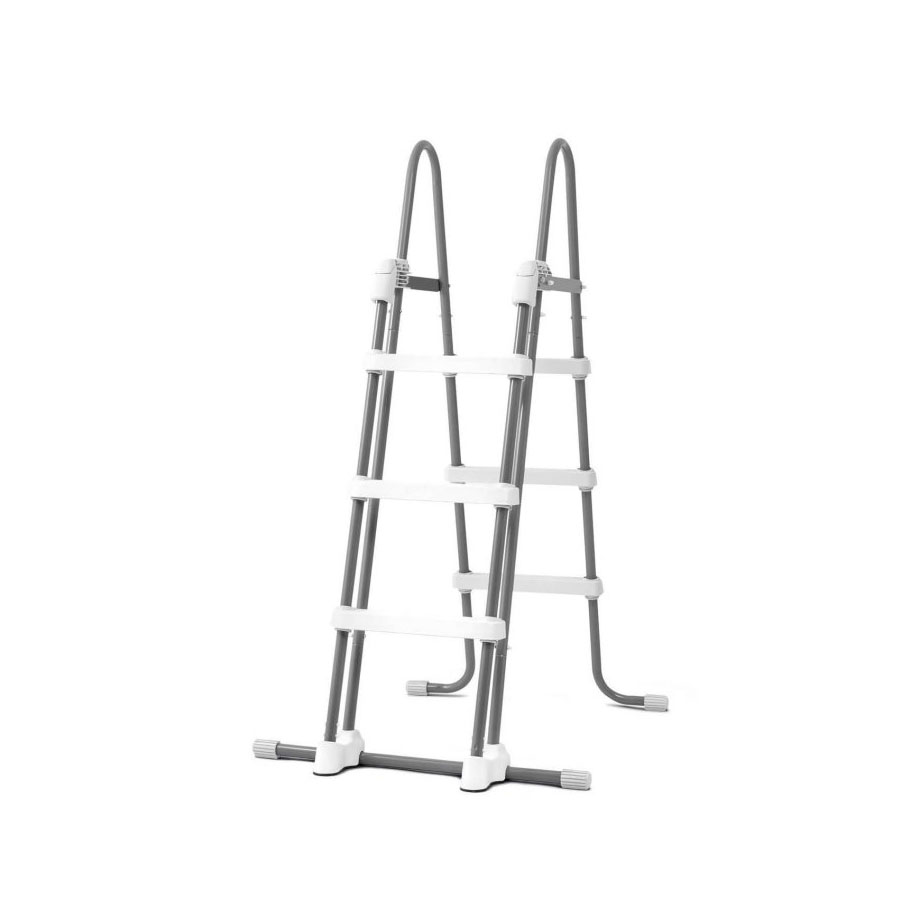 Hydro Areation Technology
czyli technologia pozwalająca napowietrzać wodę podczas jej filtrowania.
Miliony bąbelków powietrza są wytwarzane przez pompę, czyniąc wodę łatwiejszą do czyszczenia i filtrowania, zdrowszą oraz przyjemniejszą w kontakcie ze skórą. Podczas tego procesu następuje także utlenianie żelaza i magnezu, dzięki czemu woda zachowuje lepszą przejrzystość.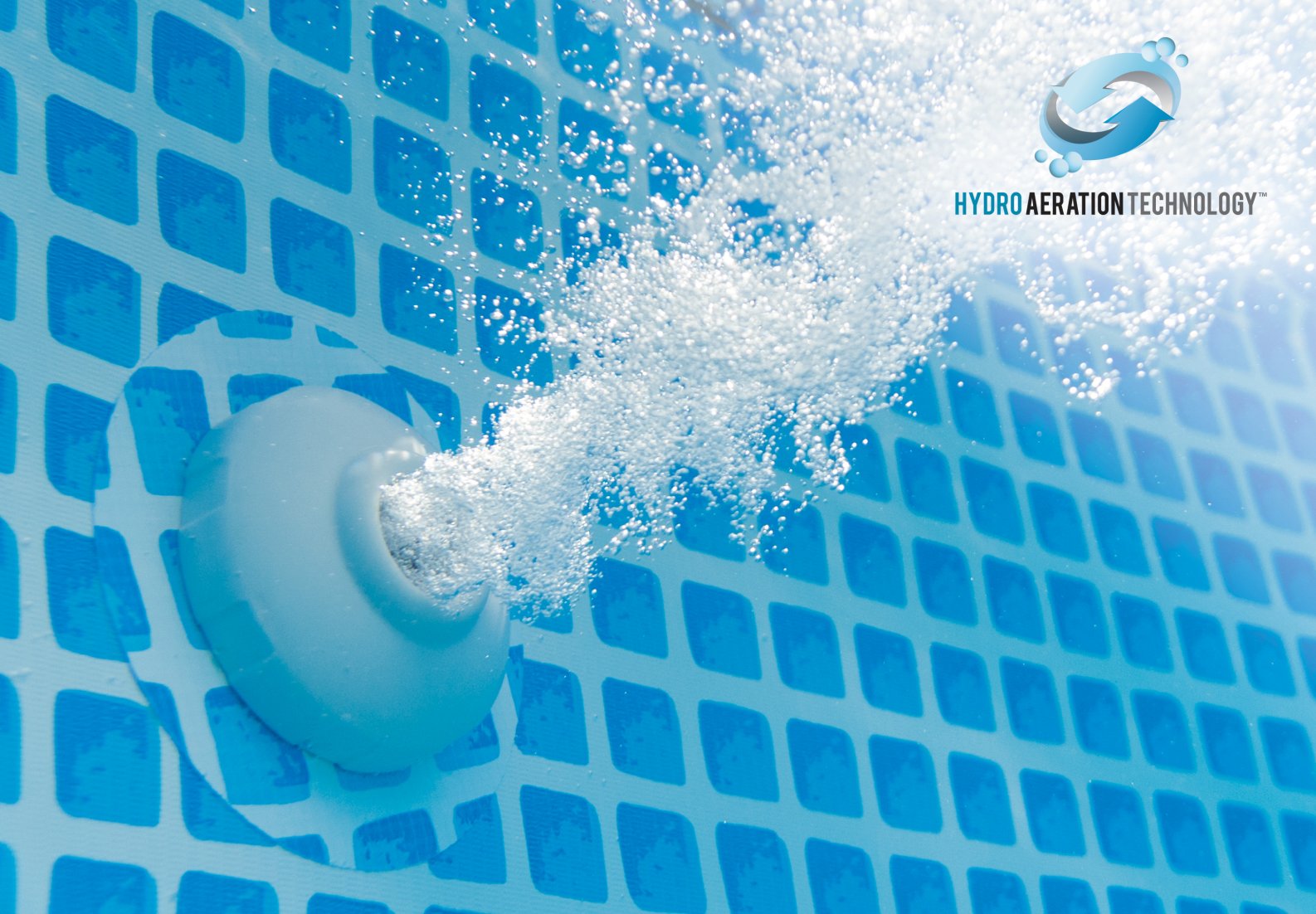 INTEX - LIDER NA RYNKU
Wybierając produkty marki INTEX masz pewność jakości i trwałości. Basen, na który patrzysz posłuży Ci przez wiele słonecznych sezonów, a Ty wraz z całą rodziną będziecie mieć swój własny wodny raj.

WYMIARY
Szerokość: 488cm
Długość: 244 cm
Wysokość: 107cm
SPECYFIKACJE
Basen stelażowy
Pompa o wydajności: 3785 L/h
Pojemność: 10874l
Materiał: 3-warstowy PVC
Waga: 87,2 kg
Stelaż: Stalowy
Kod produktu: 26792
Marka: INTEX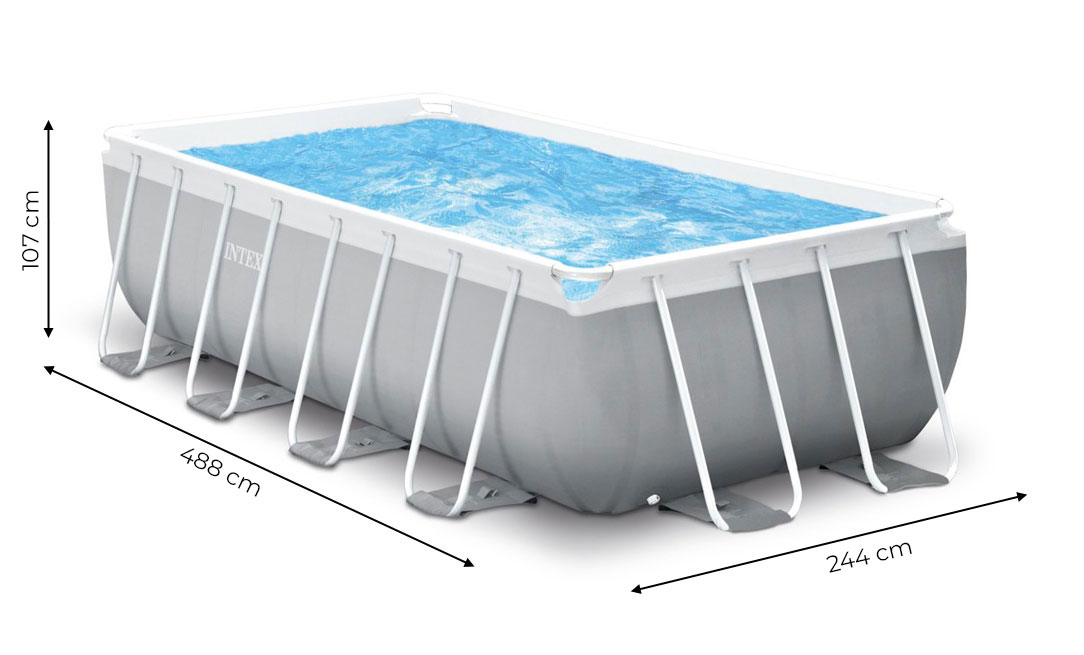 There is currently no comments or ratings for this product.
Recently viewed products

Other Customers also purchased

Similar products