Language
Fotel ergonomiczny ANGEL biurowy obrotowy eurOpa plus z podnóżkiem ANGEL
Shipping within

24h

Shipping price

The Lack Of

The Availability Of

Duża dostępność

78

opak

The Weight Of The

25 kg
| | |
| --- | --- |
| The bar code | |
| EAN | 5908258490848 |
Zamówienie telefoniczne: 888333548
Description

Parameters

Reviews & ratings (0)

Ask a question
Fotel ergonomiczny eurOpa PLUS jako fotel do eleganckiego biura lub gabinetu
Obrotowy fotel ergonomiczny eurOpa, to funkcjonalne rozwiązanie zapewniające wygodę pracy. Jeżeli spędzasz długie godziny w pracy przed komputerem, to ten fotel został stworzony dla Ciebie. eurOpa spełnia funkcję fotela biurowego zdrowotnego, ponieważ zawiera aż 6 punktów regulacyjnych, które pozwolą na pełne dostosowanie fotela, również dla osób wysokich i dobrze zbudowanych. Dzięki odpowiedniemu dostosowaniu fotela do ciała użytkownika, fotel niweluje ból pleców. Zastosowano tu oddychające materiały, przyjazne w kontakcie ze skórą. Konstrukcja fotela została oparta na stabilnych kółkach, których materiał nie niszczy i nie rysuje podłoża. Szczególną zaletą fotela ergonomicznego jest wygodne siedzisko w kształcie litery "W", które zostało zaprojektowane w celu odpowiedniego wsparcia miednicy i mięśni pośladków. Dzięki temu zastosowaniu użytkownik nie odczuwa dyskomfortu siedzenia, nawet pomimo wielogodzinnej, siedzącej pracy.
Regulacja zagłówka
Zagłówek posiada regulację wysokości góra-dół oraz regulacje kąta położenia o 45 stopni, dzięki czemu pozwala na odpowiednie wsparcie kręgosłupa w odcinku szyjnym.
Regulacja wysokości i głębokości podparcia lędźwi
Zapewni możliwość dostosowania podparcia odcinka lędźwiowego kręgosłupa i dostosowania fotela do indywidualnej krzywizny kręgosłupa użytkownika, wspomagając jego podparcie. Takie rozwiązanie pomaga niwelować bóle kręgosłupa nawet przy wielogodzinnym korzystaniu z fotela.
Regulacja oparcia
Zastosowanie mechanizmu TILT pozwala na regulowanie kąta odchylenia oparcia, co pozwala na dostosowanie kąta oparcia pleców do własnych preferencji i wygody.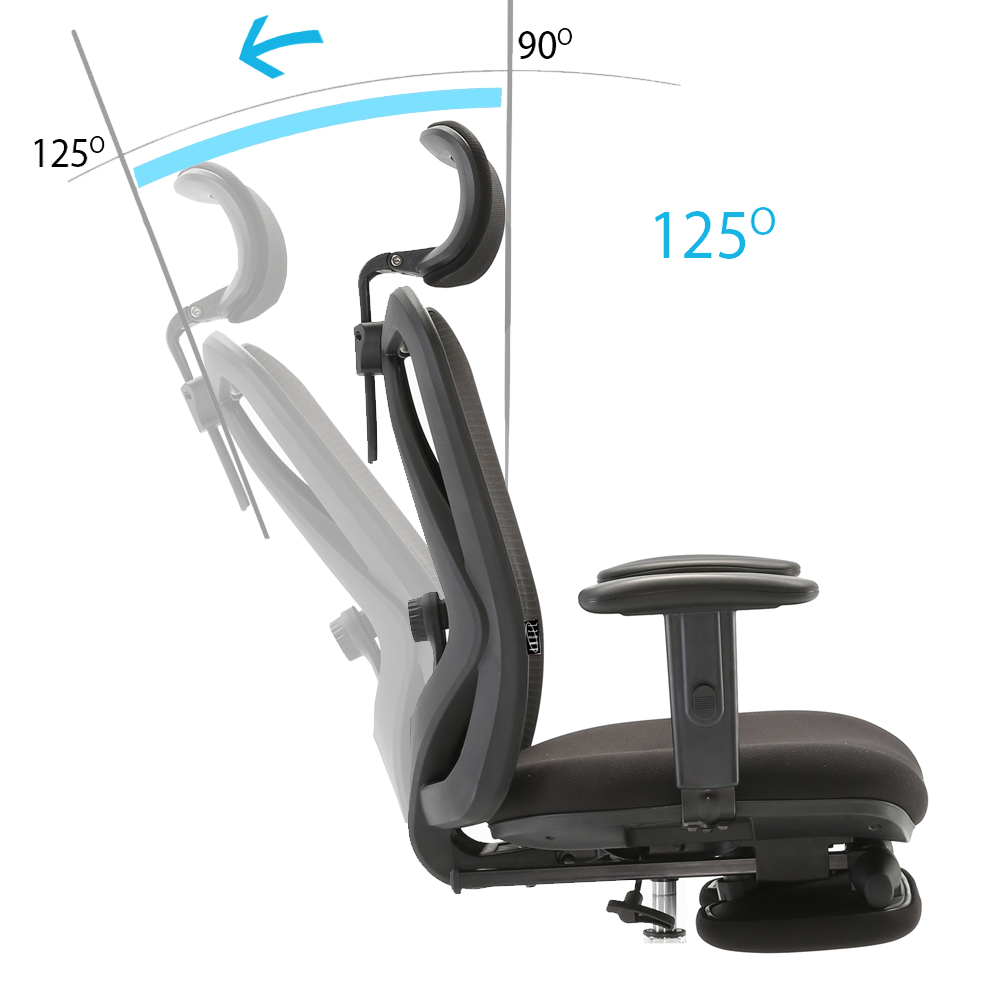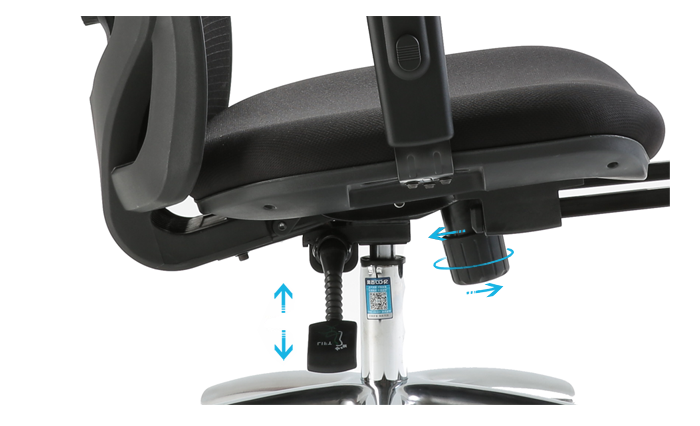 Regulacja wysokości oraz siły odchylenia
Regulowane siedzisko pozwala na dostosowanie fotela bezpośrednio do wysokości użytkownika i jego biurka. Zastosowanie regulacji w tym miejscu jest szczególnie istotne, ponieważ pozwala na pełne ustabilizowanie stóp oraz miednicy, niwelując przy tym ból oraz mrowienie w kończynach.
Podłokietniki
Fotel posiada regulacje wysokości podłokietników, które zostały wyposażone dodatkowo w antypoślizgowy materiał, który pozwala na wygodne ułożenie ramion podczas odpoczynku.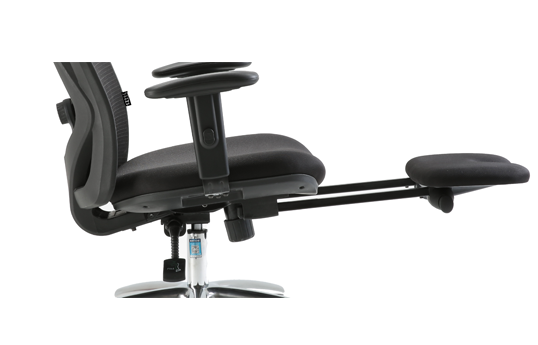 Wysuwany podnóżek
Fotel jest dodatkowo wyposażony w podnóżek, który zwiększa możliwości relaksacyjne podczas używania fotela, a także zapewnia dodatkowe wsparcie dla nóg i miednicy. Podnóżek niweluje uczucie mrowienia i zmęczenia w nogach dzięki czemu nada się jako fotel gamingowy.
Specyfikacja
Producent: Angel Model: Europa Plus Kolor: czarny Materiał: siatka Oparcie: wentylowana siatka Kółka: poliuretan nierysujący Mechanizm: TILT Regulacja siedziska: płynna zmiana wysokości Prosty montaż: tak Liczba paczek: 1 Waga paczki: 25 kg Maksymalna waga użytkownika: 150 kg Wymiary opakowania: 70x40x65 cm
| | |
| --- | --- |
| Model | eurOpa plus |
| Kolor korpusu | Srebrny |
| Kolor obicia | Czarny |
| Długość towaru w centymetrach | 40 |
| Wysokość towaru w centymetrach | 70 |
| Szerokość towaru w centymetrach | 64 |
| Waga gabarytowa w gramach | 29866.67 |
There is currently no comments or ratings for this product.
Recently viewed products

Other Customers also purchased

Similar products