Language
Leżak fotel ogrodowy z daszkiem składany + dodatki MODERNHOME
Shipping within

24 hours

Shipping price

The Lack Of

The Availability Of

Średnia dostępność

25

opak

The Weight Of The

12 kg
| | |
| --- | --- |
| The bar code | |
| EAN | 5903089067474 |
Zamówienie telefoniczne: 888333548
Description

Reviews & ratings (0)

Ask a question
LEŻAK OGRODOWY Z DASZKIEM
Materiał przepuszczający wodę - wodoodporna konstrukcja
Regulowany daszek przeciwsłoneczny
Możliwość regulowania pozycji leżenia
Wygodny zagłówek
Maksymalne obciążenie 120 kg
Stoliczek z wyprofilowanym miejscem na kubek i telefon
Kieszeń na odłożenie gazet, książek lub kosmetyków plażowych
Składana konstrukcja ułatwiająca przechowywanie
Antypoślizgowe nakładki
Idealny na ogród, taras ale także na plażę
Produkt marki ModernHome
SOLIDNA KONSTRUKCJA
Wytrzymała stalowa rama została pomalowana proszkowo i skonstruowana tak aby leżak był stabilny nawet przy maksymalnym rozłożeniu oparcia.
Nogi leżaka posiadają gumowe stopki, które stabilizują leżak na śliskich, wilgotnych powierzchniach i zabezpieczają deski tarasowe przed uszkodzeniem.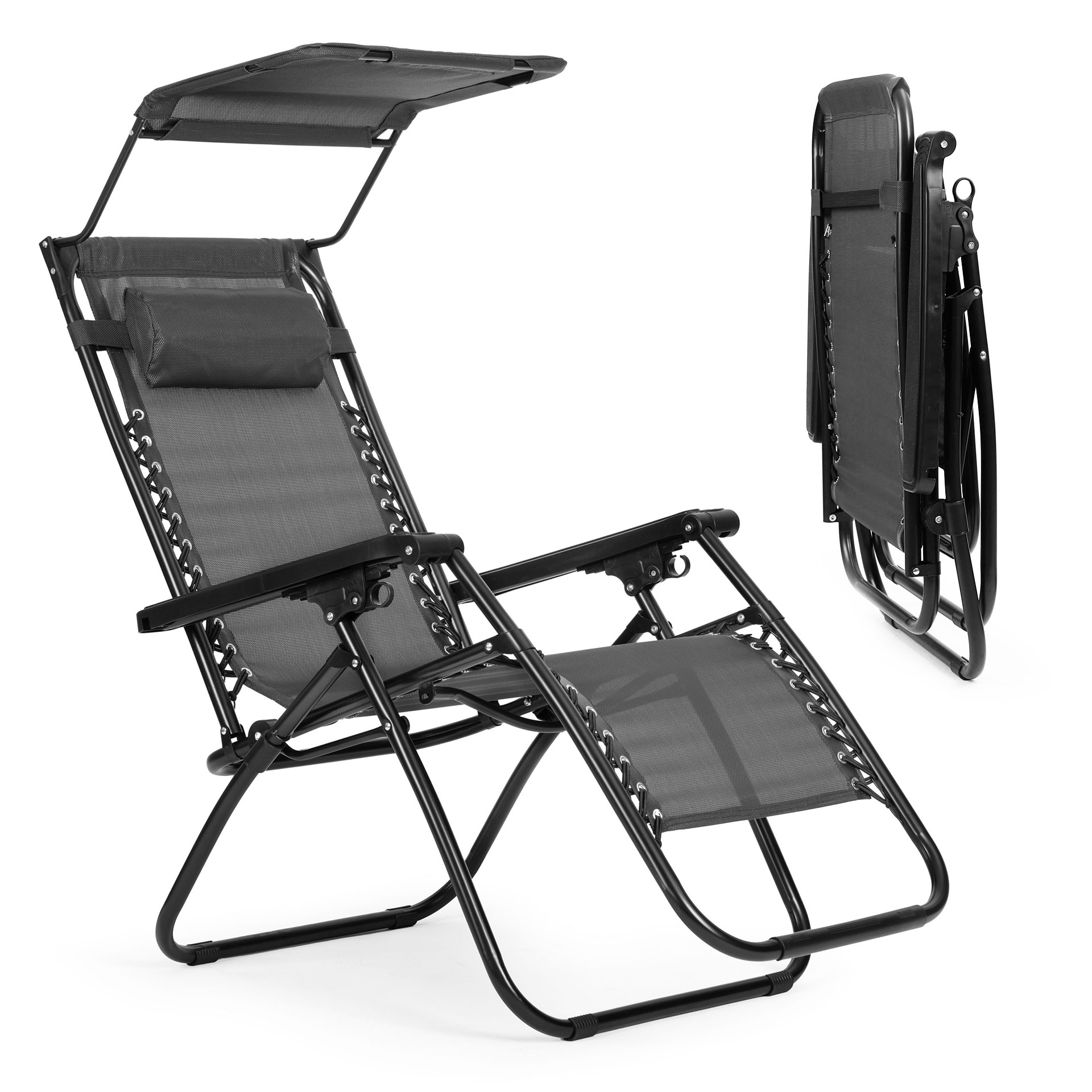 POZYCJA ZERO GRAVITY
Odpowiednia pozycja ciała jest kluczem do upragnionego relaksu. Ułożenie ciała w pozycji zero gravity pozwala na zniwelowanie nacisku na ciało, a więc i na kręgosłup.
Pozycja zero-gravity to wybawienie dla tych, którzy borykają się ze schorzeniami kręgosłupa. To także fantastyczny sposób na rozładowanie stresu i cudowny odpoczynek.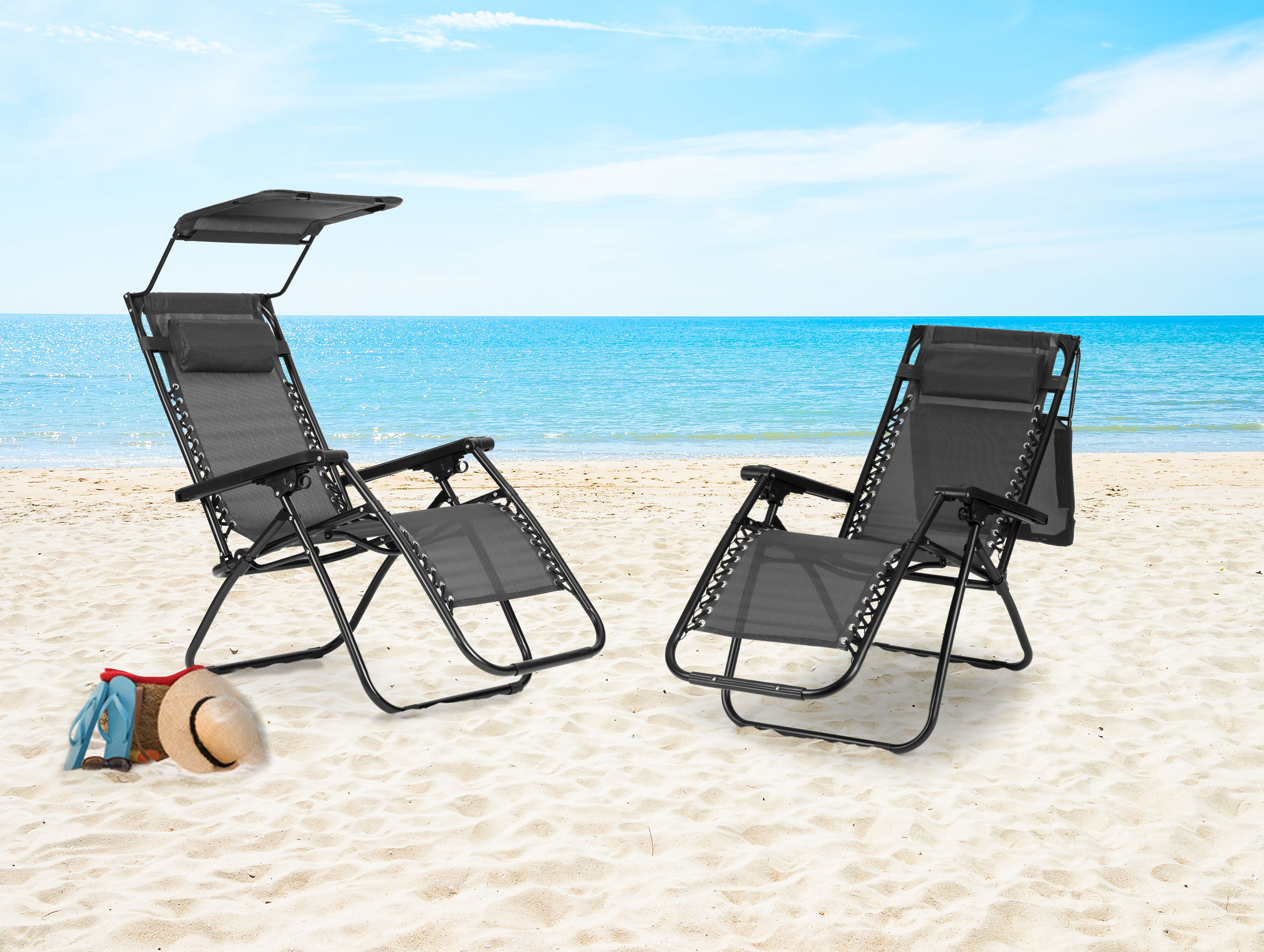 ✧ TORBA NA AKCESORIA
Dodatkowo leżak posiada funkcjonalną kieszeń, w którym zmieści się ulubiona książka, gazeta lub przybory niezbędne podczas opalania.
✧ PODSTAWKA POD NAPOJE
W zestawie razem z leżakiem otrzymasz mały stoliczek. Możesz w łatwy sposób zamontować go z lewej lub prawej strony leżaka, dzięki czemu będziesz mieć pod ręką telefon oraz zimny napój.
✧ BLOKADA POCHYLENIA OPARCIA
Pod podłokietnikami znajdują, się blokady, których zwolnienieumożliwia płynną regulację nachylenia oparcia. Dzięki takiemu umiejscowieniu, możesz regulować pozycję siedzenia bez schodzenia z leżaka.
✧ WYGODNY ZAGŁÓWEK
Miękka, wygodna poduszka pozwoli Ci wypoczywać we właściwej pozycji. Dzięki niej możesz czytać książkę lub opalać się a kark i szyja zawsze pozostaną w odpowiedniej pozycji.
✧ REGULOWANY DASZEK PRZECIWSŁONECZNY
Regulowany daszek zapewni ochronę przed szkodliwym promieniowaniem UV i zapewni przyjemny cień gdy tylko będziemy tego chcieli.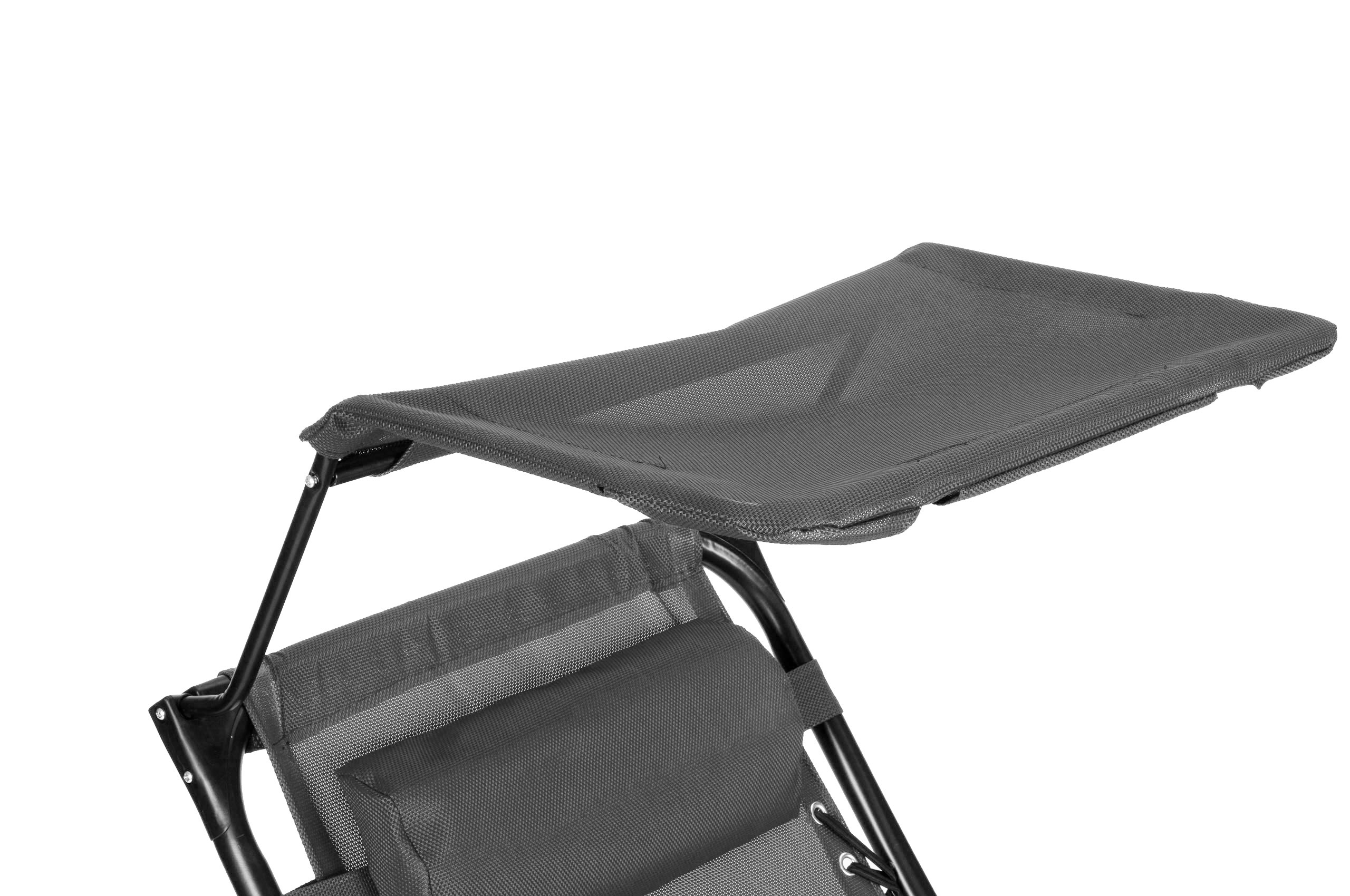 ✧ WODOODPORNY MATERIAŁ
poszycie leżaka wykonane jest z wodoodpornego materiału - siatki tekstylnej 1x1, która jest specjalnie przeznaczona do użytku zewnętrznego.
Właściwości:
Delikatnie dopasowuje się do kształtu ciała
Nie traci koloru pod wpływem słońca
Nie wchłania wilgoci, szybko schnie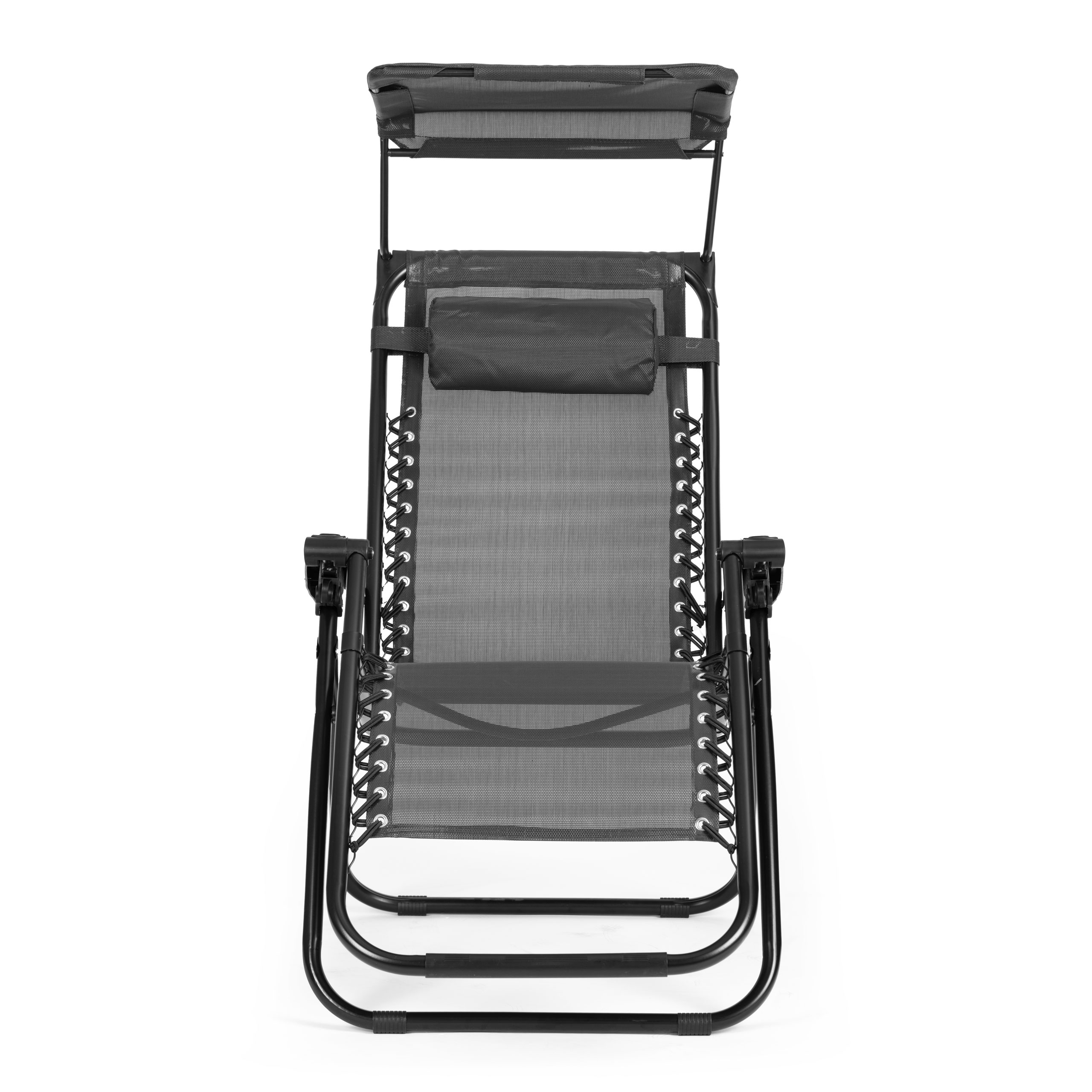 REGULOWANA POZYCJA LEŻENIA
Dla maksymalnego komfortu podczas wypoczynku, leżak został zaprojektowany tak, aby można było płynnie regulować pozycję leżenia. Dzięki temu,bez schodzenia z leżaka możesz dowolnie zmieniać pozycje z siedzącej do leżącej.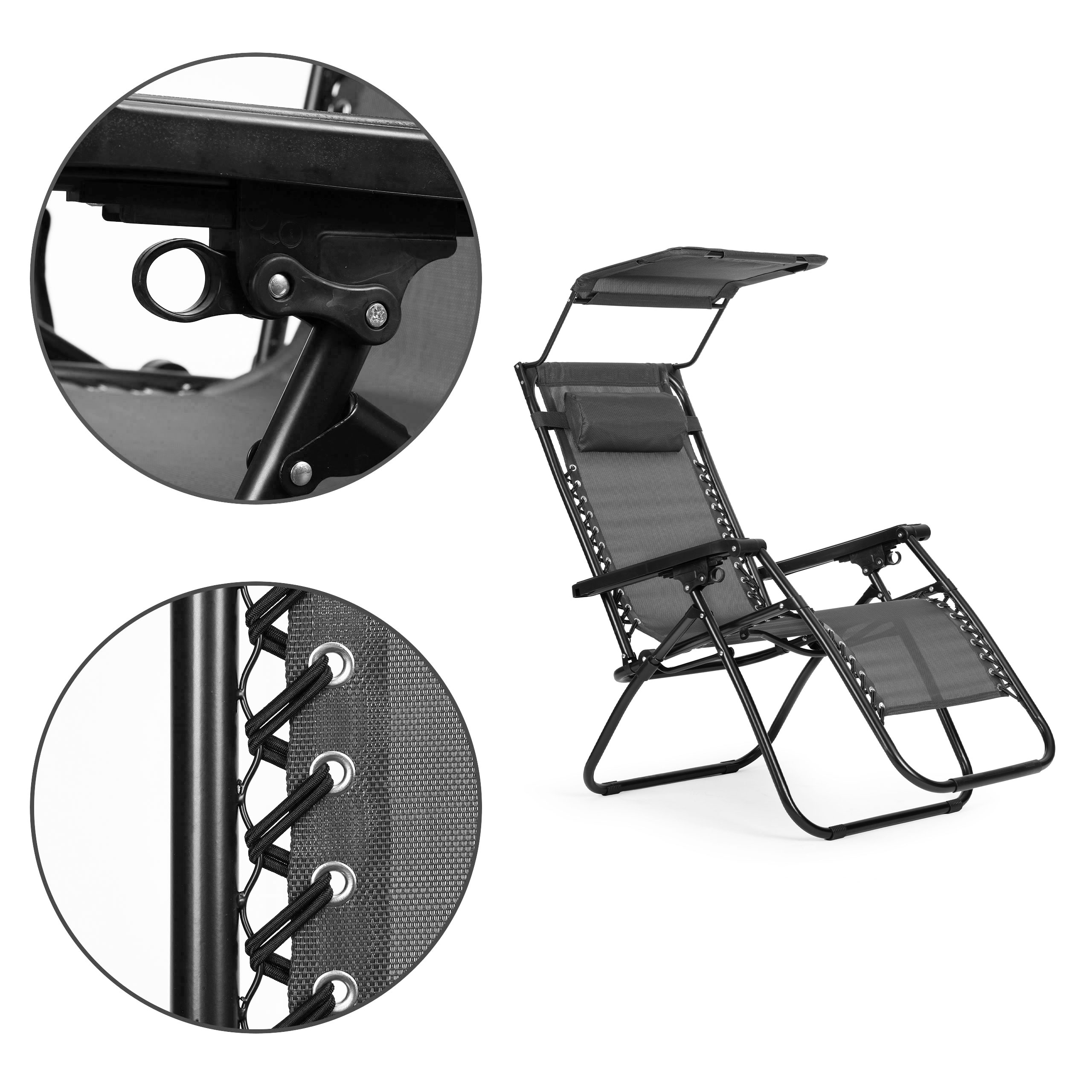 SKŁADANA KONSTRUKCJA
Leżak został tak skonstruowany aby można było go w łatwy sposób złożyć. Ta funkcjonalność sprawia, że leżak świetnie sprawdzi się podczas wyjazdów wakacyjnych, a po zakończeniu sezonu letniego przechowasz go oszczędzając miejsce.
WYMIARY
Długość: 86cm
Wysokość: 120cm
Szerokość: 67 cm
SPECYFIKACJE
Dodatki: torba + stoliczek
Regulacja: 3 stopniowa
Możliwość złożenia
Dopuszczalne obciążenie: 120kg
Waga: 6kg
Pakowanie: specjalnie wzmocniony karton wysyłkowy
Kod produktu: ZRL009-R GRAY
Producent: ModernHome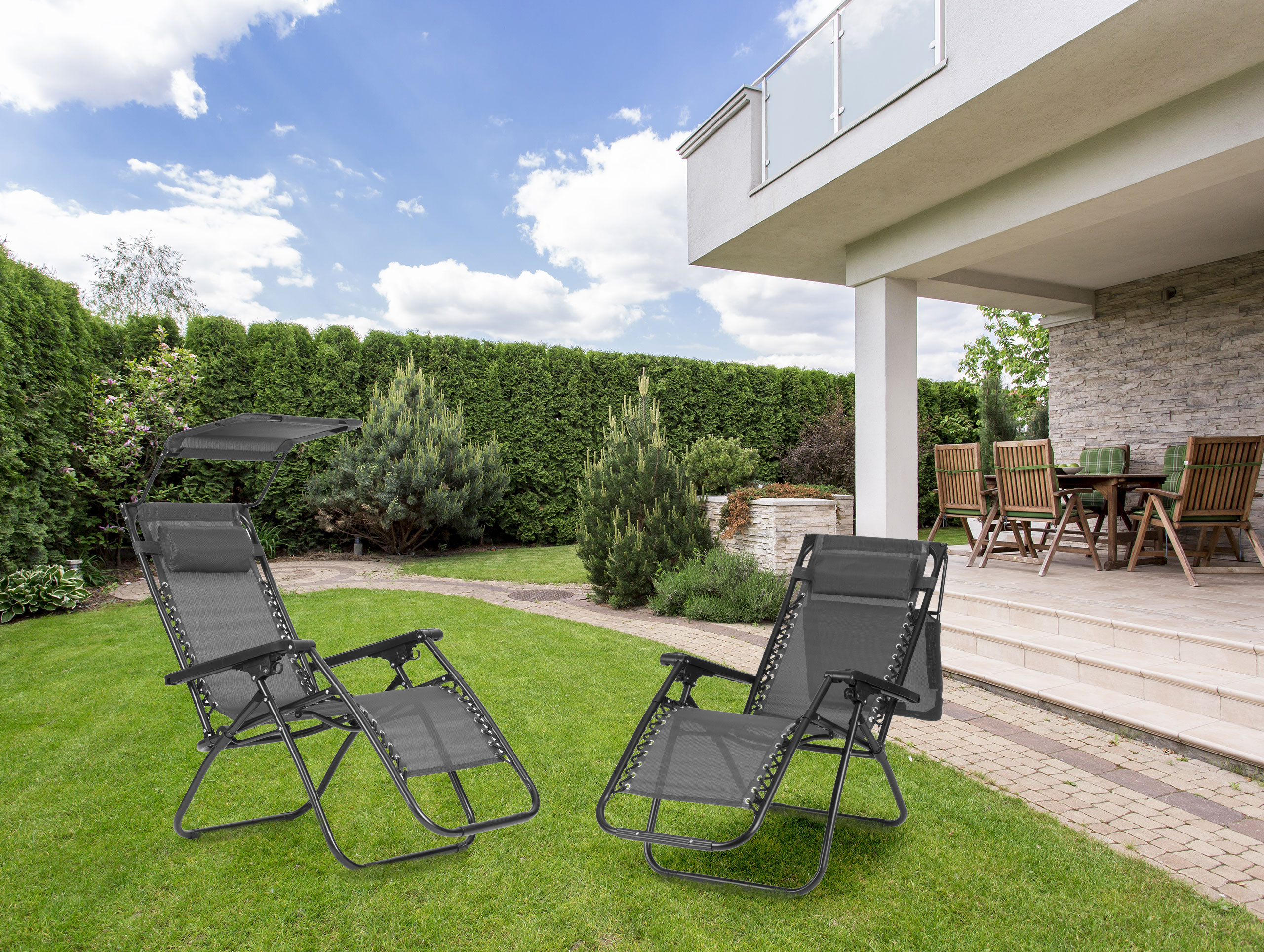 There is currently no comments or ratings for this product.
Recently viewed products

Other Customers also purchased

Similar products