Language
Zabawka edukacyjna sorter akra noego +16 figurek ECOTOYS
Shipping within

24h

Shipping price

The Lack Of

The Availability Of

Duża dostępność

193

opak

The Weight Of The

1 kg
| | |
| --- | --- |
| The bar code | |
| EAN | 5903769973835 |
Zamówienie telefoniczne: 888333548
Description

Reviews & ratings (0)

Ask a question
DREWNIANY SORTER - ARKA NOEGO
Zabawka w całości wykonana z drewna
16 kolorowych figurek - zwierzęta oraz postacie
Funkcja sortera kształtów
Możliwość zdejmowania dachu i otwierania drzwi
Bezpieczna dla dzieci konstrukcja
Zabawka dedykowana od 2 roku życia
Certyfikaty: CE, EN71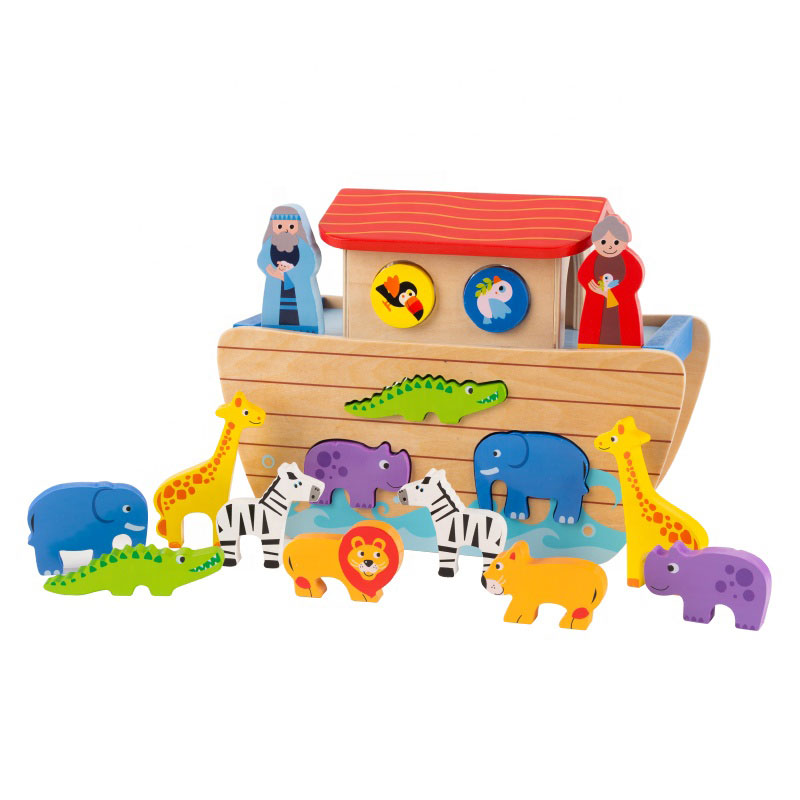 ZABAWKA Z HISTORIĄ
Historia Noego, to wspaniała przygoda, którą powinno poznać każde dziecko. Dzięki tej zabawce możesz opowiedzieć ją swojemu maluchowi równocześnie inscenizując całą historię. Kolorowy zestaw przeniesie Was w magiczny świat zabawy połączonej z rozwojem dziecka, dzięki specjalnej konstrukcji arka pełni rolę sortera kształtów. Dzięki temu poza dobrą zabawą dziecko rozwinie zdolności manualne oraz wyobraźnię.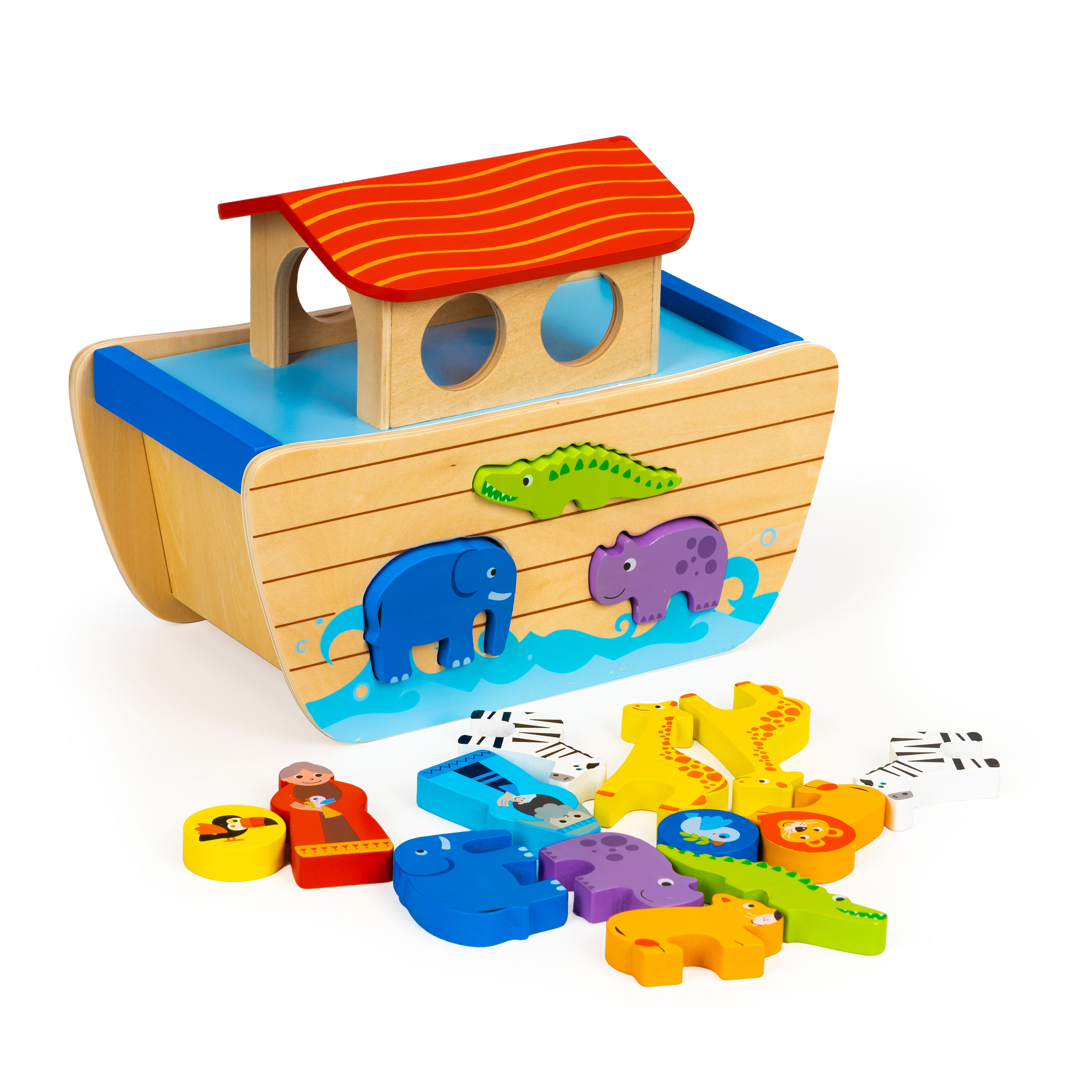 SORTER KSZTAŁTÓW
W zestawie znajduje się 14 drewnianych figurek zwierząt, zadaniem malucha jest dopasowanie 5 z nich do odpowiednich otworów. Taka zabawa rozwija koordynację ręka-oko, wyobraźnię oraz zdolności manualne dziecka. Dodatkowo, jest to dobra okazja na poznanie nazw zwierzą oraz kolorów.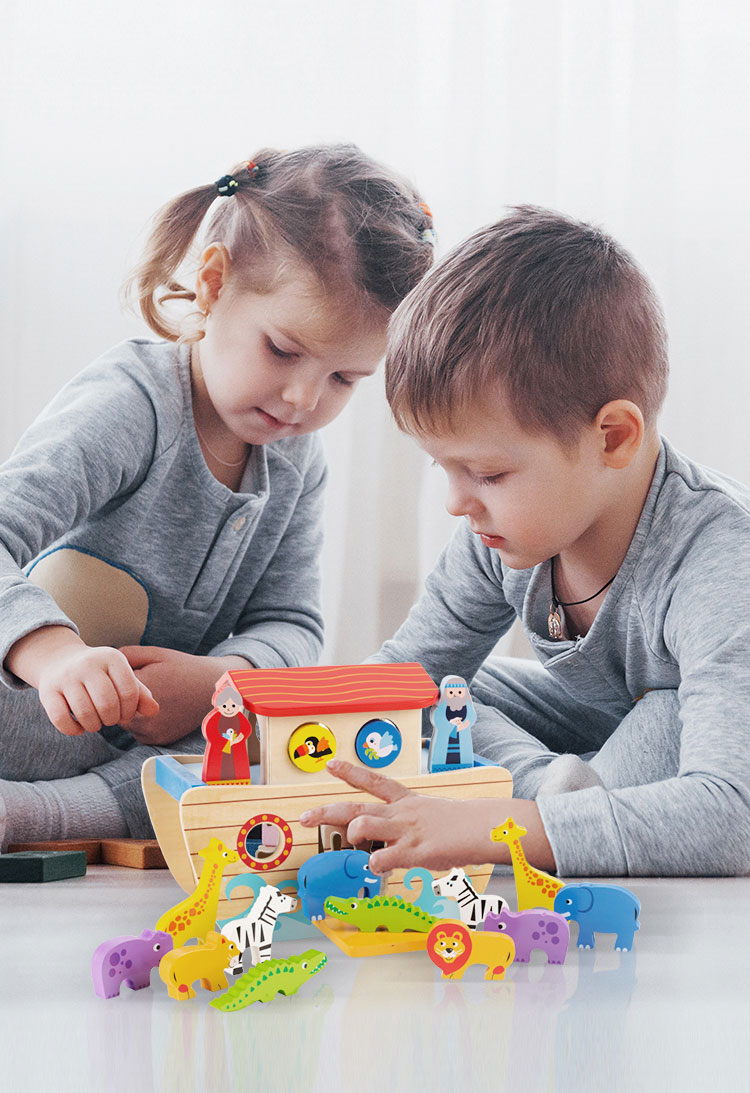 NOE I JEGO ZWIERZĘTA
Komplet zawiera 7 par różnych zwierząt:
żyrafy
słonie
zebry
lwy
nosorożce
krokodyle
ptaki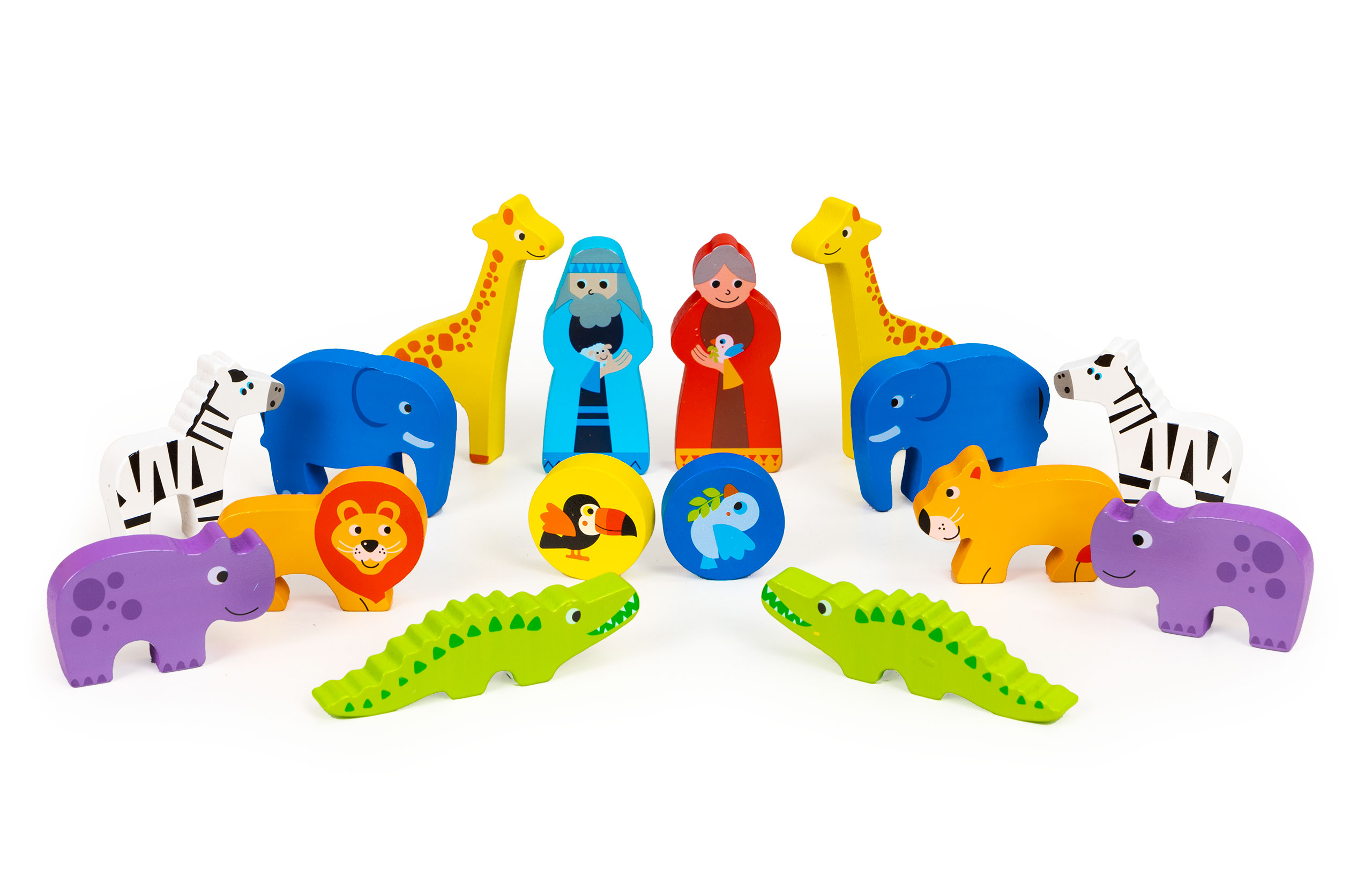 ZDEJMOWANY DACH
Dzięki możliwości zdjęcia dachu, arka może posłużyć jako pojemnik na inne mniejsze zabawki i wszystko to, co Twój maluch będzie chciał przechować. Solidna konstrukcja zabawki pozwoli cieszyć się nią przez długi czas.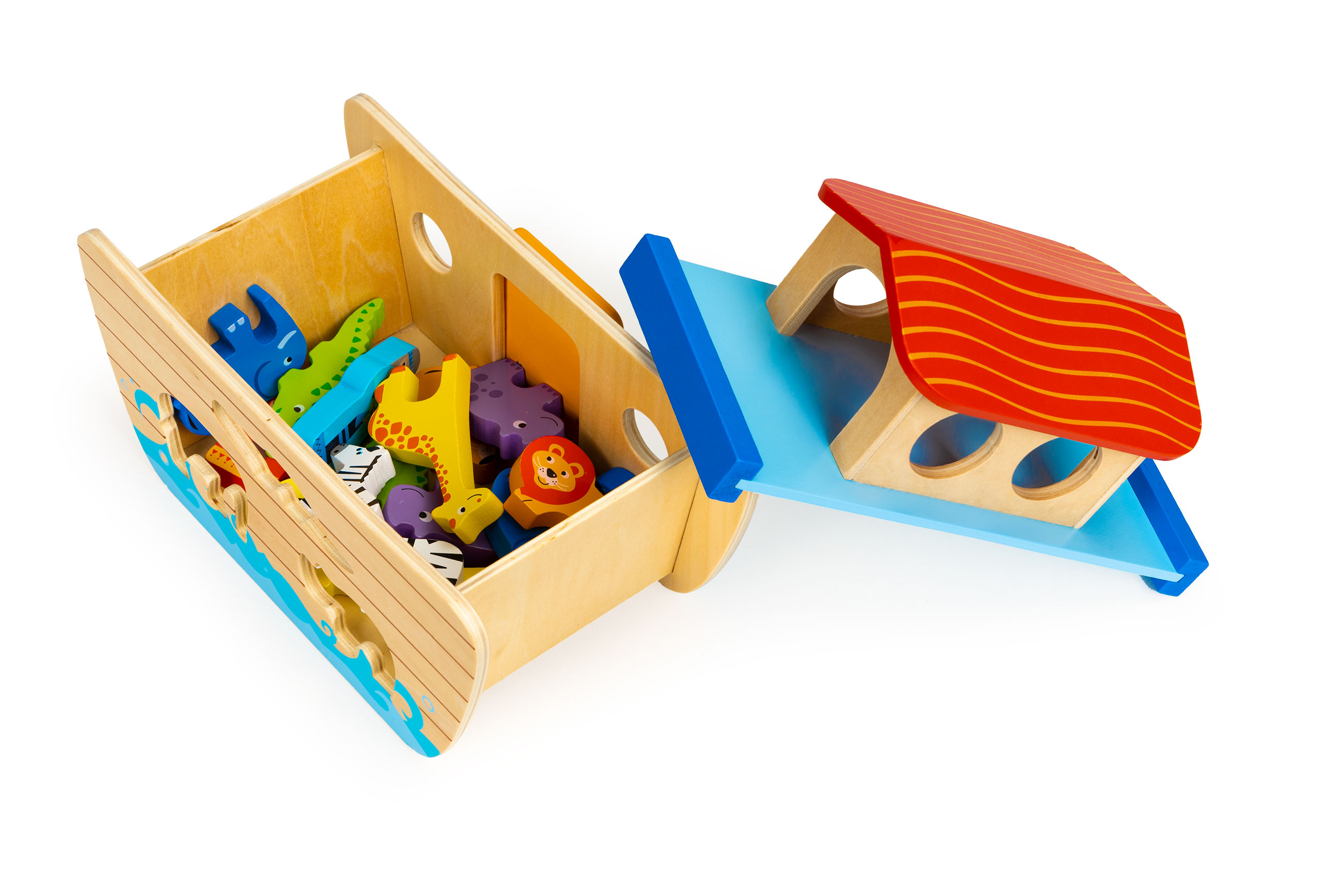 BEZPIECZNE PAKOWANIE
Zabawka zapakowana jest w specjalnie wzmocniony karton. Dzięki temu, produkt który zamówisz dotrze do Ciebie w nienaruszonym stanie, bez żadnych ubytków.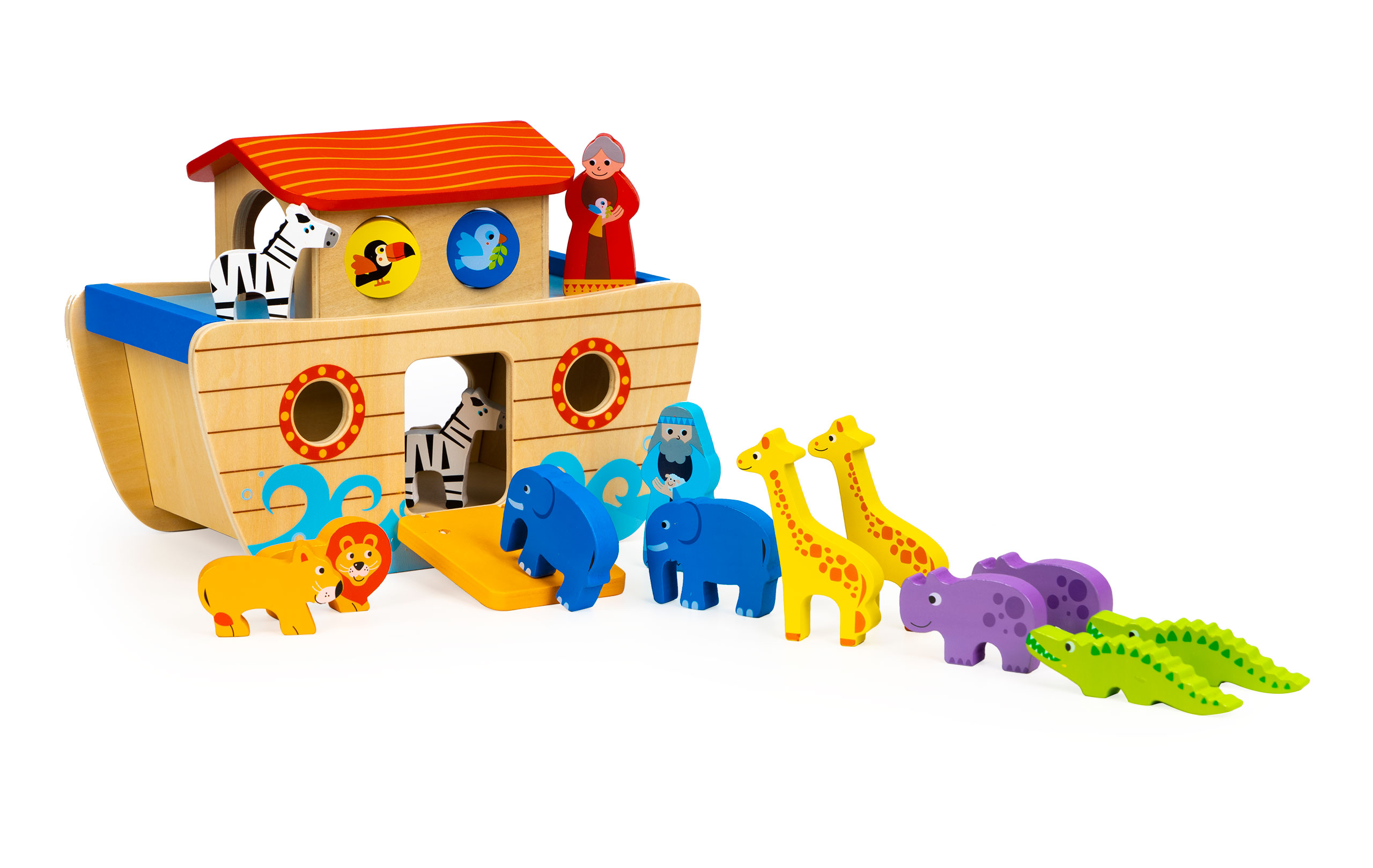 SPECYFIKACJA
Wymiary: 20x15x26 cm
Dla dzieci od: 2 lat
Certyfikaty: CE, EN71
Waga: 1 kg
Kod produktu: PH05N001
Produkt marki: ECOTOYS
There is currently no comments or ratings for this product.
Recently viewed products

Other Customers also purchased

Similar products